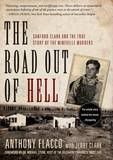 Union Square Press / November 2009
Reviewed by: Joan Turner
The Road out of Hell: Sanford Clark and the True Story of the Wineville Murders by Anthony Flacco is the nightmarish account of the murders behind the Clint Eastwood and Angelina Jolie film Changeling. This disturbing true crime story reveals how Gordon Stewart Northcott took his thirteen-year-old nephew, Stanford Clark, from his home in Saskatoon, Canada, to the tiny community of Wineville, California, near Los Angeles where, through torture and rape, he held him prisoner for two years while Northcott abducted, raped, tortured and killed over twenty boys from the surrounding area.
Continuously beaten, dazed and threatened with death, Sanford was forced to bury or burn the human remains, sometimes even to inflect the fatal blow, thereby becoming an unwilling accomplice to his uncle's psychopathic schemes.
Flacco wove the story together from the account of Jerry Clark, Sanford's oldest son, who learned the events from his father when he was seventeen, as well as from court records, family documents, photographs and recollections. It is a brutal and heartrending tale, difficult to read and impossible to put down.
The story begins in 1928, when Sanford's mother Winifred – Northcott's sister – allows her younger brother to take Sanford, the older of her two boys, with him to California on the pretense of providing a firm and guiding hand in the boy's upbringing. On an isolated chicken ranch near Los Angeles, Northcott's intentions quickly become clear, as the secluded ranch becomes a killing ground where Northcott brings his victims, many the young sons of immigrant workers in the area. Being forced to participate in the atrocities, Sanford is held in the grip of guilt and fear of public condemnation as well as his uncle's brutality. He is too terrified to seek help or try to escape. His only comfort is in knowing he has done his best to save those he could.
Anthony Flacco, author of the historical crime novels The Last Nightingale and The Hidden Man and the true crime book A Checklist for Murder, handles this grim, bizarre story with empathy and restraint, covering all the important details, but focusing not on the gore – of which there is plenty – but on the psychological terror endured by the child Sanford Clark. The book reads like a novel, suspenseful and chilling, and the story wraps its fingers around your throat and refuses to let go.
Sanford's story, as horrific as it is, could easily have had a tragic ending, but it becomes instead a story of courage and redemption. The Road Out of Hell is a story of hope, and a book no fan of true crime should miss.
Purchase The Road Out of Hell: Sanford Clark and the True Story of the Wineville Murders by Anthony Flacco with Jerry Clark.
Posted
on Sunday, April 11, 2010 at 06:39PM
by

Dark Scribe Magazine
in Non-Fiction Reviews
| Comments Off

View Printer Friendly Version

Email Article to Friend