Dark Scribe Reviews
Reviews of Dark Fiction and Non-Fiction Books, Short Fiction, and Magazines
Entries in Non-Fiction Reviews (10)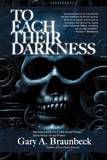 Apex Publications / December 2010
Reviewed by Daniel R. Robichaud
Gary A. Braunbeck's second foray into book-length nonfiction, To Each Their Darkness, is a complex work that is at once a memoir, a reflection upon the writer's craft, a review of the highs and lows of horror entertainment, and a call to action for creators of dark fiction. While this book might easily lose its way trying to cover so much ground, Braunbeck's capable prose and emotional honesty hold the book together. The result is both thoughtful and provocative.
This volume owes quite a debt to Braunbeck's Fear in a Handful of Dust: Horror as a Way of Life (Betancourt & Company, 2004). In fact, Braunbeck reprints much of that book's material here. The author is quite upfront about this, elucidating the rationale behind revisiting his early work and the differences between the two texts through five humorous and self-effacing introductory explanations. In brief, Braunbeck views the current book as a variation on a theme, an attempt to better express the points the previous volume approached but missed. As Fear in a Handful of Dust was an expensive hardcover, Apex Publishing's reasonably priced trade paperback is a welcome edition.
However, To Each Their Darkness is not a lightly revised and minimally expanded variant on Fear. This book offers new material, including intros and afterwards (for works by Mort Castle, Glen Hirschberg, Fran Friel, etcetera), some musing on film adaptations, and a heartfelt tribute to horror fiction legend J. N. Williamson. In addition, readers will find plenty of erudite analysis of other writers' works, the current faltering state of horror fiction, and Braunbeck's high hopes for the field.
This book's central argument is one of self analysis: without understanding the darkest parts of one's own life, the book argues one cannot create something truly horrifying. Going one step further, the book turns Douglas Winter's infamous speech equating horror with emotion on its ear, stating horror is not an emotion at all, but a byproduct of other feelings. Thus, the Braunbeckian ideology of horror calls for a complex tapestry of emotions, responses, and relationships. Only through well drawn characters, can fear be communicated.
A book of this nature can be viewed in two wildly divergent ways: it is either a smorgasbord of encyclopedic knowledge and analysis about the honest value of horror entertainment as seen through one fan and creator's life and work, or it is a self-indulgent attempt to establish the importance of personal hobby horses to an indifferent world. I side with the former way of thinking, while accepting the existence of a vocal contingent for the latter: to each their opinion. These are the same responses granted to any work wherein writers grapple with the juxtaposition of fiction, film, and life, including Harlan Ellison's The Glass Teat, The Other Glass Teat, and Harlan Ellison's Watching, Stephen King's On Writing and Danse Macabre, David J. Schow's Wild Hairs, Joyce Carol Oates' Faith of the Writer and In Rough Country, and Larry McMurtry's In a Shallow Grave; To Each Their Darkness comfortably stands in these titles' company.
When the book works best, it draws together autobiography, film criticism, an aesthetic vision, and gallows humor to portray Braunbeck's own life and reflect upon this life as a source for the terrors populating his fiction. Stories, whether told through prose or pictures, do not exist in a vacuum — the better tales draw upon personal experience while responding to stories that came before and inspiring those that follow. Just as Godard could criticize a film by making another film, authors contribute to a grand conversation with each novel or short story they write. In its successful sequences, To Each Their Darkness shows one creator's process for contributing his individual voice to that ongoing discussion. Though it leaves little room for popcorn escapism – save for a cheeky introduction to Ray Garton's 'Nids and Other Stories, which feels oddly out of place here – these passages offer the clearest call for creators to aspire for larger things than yet another zombie-apocalypse or simplistic vampire tale.
Like the best of Braunbeck's fiction, To Each Their Darkness is intensely personal. As such, it won't be to everyone's liking, but this is a book that neither requires nor desires blind devotion. It is a curiosity, a puzzle that is at once illuminating and frustrating and confrontational but always engaging.
Readers who have not read Fear in a Handful of Dust: Horror as a Way of Life will find much to think about. Those familiar with that volume may be disappointed by the ratio of reprinted material to new, but in any form, this volume's ideas are well worth revisiting.
Purchase To Each Their Darkness by Gary A. Braunbeck.
Posted
on Tuesday, March 22, 2011 at 08:41AM
by

Dark Scribe Magazine
in Non-Fiction Reviews
| Comments Off
|

Email
|

Print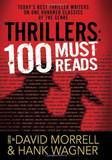 Oceanview Publishing / July 2010
Reviewed by: Martel Sardina
Thrillers: 100 Must Reads is a collection of essays written by today's top thriller writers on the one hundred "best" books of the genre. For readers who are unfamiliar with the thriller genre, this collection provides a quick and easy way to find books that are worth reading. For current fans of the genre, this collection provides the opportunity to find out which books have inspired their favorite authors along the way. And for those writers aspiring to be the next Lee Child or David Morrell, this collection provides critical information about the craft behind each of the selected works. The deconstruction of plot and character, and analysis of such, is a virtual blueprint for writers seeking to pen stories of their own.
The "100 Must Reads" list was compiled by seeking the opinions of noted reviewers as well as members of the International Thriller Writers organization. While Morrell and Wagner readily admit that limiting the number of books selected for analysis was arbitrary, that does not mean that they did not go to great lengths to ensure that the books that were selected had a measurable impact on the genre. Those that were selected made the list by being groundbreaking in some way — subject matter, character type, writing style/technique, etc.
The list itself covers a wide range of fiction, starting in 1500 B.C. with Lee Child's essay on the ancient Greek myth, "Theseus and the Minotaur," and ending with Steve Berry's take on The DaVinci Code which was published in 2003. There are also some unexpected choices on the list, books that this reviewer never thought of as thrillers per se, such as James Fenimore Cooper's The Last of the Mohicans or Jack Ketchum's Off Season, a novel that would probably be shelved in the horror section of many bookstores. However, the fact that Morrell and Wagner would broaden their horizons to include books that some might think to be outside their scope is actually proof that the editors carefully considered the merits of each of the titles that were initially suggested.
What made this collection of essays most interesting was the opportunity to find out which books today's top thriller writers were passionate about and drawing comparisons between the books they chose to write about and that author's own work. It's no surprise to learn that J.A. Konrath is a fan of John D. MacDonald's The Green Ripper. Or that Konrath believes that the character of Travis McGee is the "template for the modern day thriller hero." However, having reading Konrath's Jack Daniels mystery series, this reviewer can see the practical application of that template when Konrath created his series character, Lt. Jacqueline Daniels.
The essays are presented in a similar format. Essays average three pages long, beginning with some biographical information on the author of the selected work, moving into the critical analysis and wrapping up with a short bio of the essay's author. The consistency in terms of format gave the collection a textbook feel. In addition, several authors that contributed essays to this collection (F.Paul Wilson, Lee Child, and Jeffrey Deaver, to name a few) have works that are also the subject matter of essays themselves.
Readers should be warned that many of the essays do contain spoilers. Writers who are looking to deconstruct stories to figure out what makes a "good" thriller work may not mind these revelations. However, casual readers and fans may want to steer clear of essays for books on their "to be read" list in order to avoid disappointment in the event some critical plot or character elements are revealed in the analysis of said works.
Morrell and Wagner have compiled a collection that is useful to both readers and those aspiring to write in the thriller genre. The only downside to reading this collection is the likelihood that your personal "to be read" pile will no doubt get larger as a result. But that's a problem that can be overcome in time. And one that most readers won't really mind.
Purchase Thrillers: 100 Must Reads, edited by David Morrell and Hank Wagner
Posted
on Thursday, November 11, 2010 at 07:02AM
by

Dark Scribe Magazine
in Non-Fiction Reviews
| Comments Off
|

Email
|

Print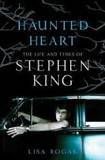 St. Martin's Press / January 2009
Reviewed by: Blu Gilliand
In writing Haunted Heart, an unauthorized biography of Stephen King, Lisa Rogak had a couple of major hurdles to clear. Whether or not she was successful in doing so is going to depend entirely on the reader's familiarity with King prior to picking up this book.
As I understand it, the allure of the unauthorized biography is that they often share information that the subject has been reluctant to discuss, especially in our day of carefully manicured and polished public images. These are the places you go to get the kind of juicy behind-the-scenes dirt that helps magazines like People and websites like TMZ thrive. Rogak even comments on this in her introduction, where she writes: "The running joke among biographers is that if it is authorized, the book makes a good cure for insomnia."
This idea may be true when the subject is someone like Oprah Winfrey, whose very existence depends on having total control over her public image, but in King's case Rogak's comment simply doesn't fit. As both die-hard fans and casual readers are sure to know, King has always been extremely forthcoming about the personal demons that infuse his work and life. He's talked in countless interviews about his years of substance abuse, his run-ins with obsessive fans, and his doubts and insecurities about the quality of his writing and the legacy he's leaving behind. This is the man who, after all, once compared his contributions to literature as the equivalent of a Big Mac and fries. This is also the man who wrote On Writing, and it's the "C.V." section of that very book – King's short but no-holds-barred memoir – that really serves to derail Rogak's efforts.
You see, there's precious little in Haunted Heart that King hasn't already talked about or written about, whether it's in On Writing or in the thousands of interviews he's participated in over the years. So, Rogak's first hurdle was in finding material that will be new to people. She may well have succeeded in this with casual readers of King's work, but anyone who has moved beyond that description into full-blown fandom will know everything contained in her book already.
The second hurdle comes in re-telling (or re-writing) material already shared with us by one of the most talented and distinctive voices in writing. Rogak's writing is not bad, but it is a bit workmanlike, without a lot of real personality or style. It almost reads like a book report instead of a book. When compared with King's own autobiographical effort, which contains so much of the same material, it's really no contest.
Haunted Heart is not awful, and it might even be revelatory for someone who's only read a couple of King's books and is curious as to what makes a guy write all that horror stuff. But for anyone who's followed King's career with anything approaching fandom, move along — there's nothing to see here.
Purchase Haunted Heart by Lisa Rogak.
Posted
on Friday, August 13, 2010 at 01:07PM
by

Dark Scribe Magazine
in Non-Fiction Reviews
| Comments Off
|

Email
|

Print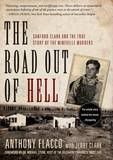 Union Square Press / November 2009
Reviewed by: Joan Turner
The Road out of Hell: Sanford Clark and the True Story of the Wineville Murders by Anthony Flacco is the nightmarish account of the murders behind the Clint Eastwood and Angelina Jolie film Changeling. This disturbing true crime story reveals how Gordon Stewart Northcott took his thirteen-year-old nephew, Stanford Clark, from his home in Saskatoon, Canada, to the tiny community of Wineville, California, near Los Angeles where, through torture and rape, he held him prisoner for two years while Northcott abducted, raped, tortured and killed over twenty boys from the surrounding area.
Continuously beaten, dazed and threatened with death, Sanford was forced to bury or burn the human remains, sometimes even to inflect the fatal blow, thereby becoming an unwilling accomplice to his uncle's psychopathic schemes.
Flacco wove the story together from the account of Jerry Clark, Sanford's oldest son, who learned the events from his father when he was seventeen, as well as from court records, family documents, photographs and recollections. It is a brutal and heartrending tale, difficult to read and impossible to put down.
The story begins in 1928, when Sanford's mother Winifred – Northcott's sister – allows her younger brother to take Sanford, the older of her two boys, with him to California on the pretense of providing a firm and guiding hand in the boy's upbringing. On an isolated chicken ranch near Los Angeles, Northcott's intentions quickly become clear, as the secluded ranch becomes a killing ground where Northcott brings his victims, many the young sons of immigrant workers in the area. Being forced to participate in the atrocities, Sanford is held in the grip of guilt and fear of public condemnation as well as his uncle's brutality. He is too terrified to seek help or try to escape. His only comfort is in knowing he has done his best to save those he could.
Anthony Flacco, author of the historical crime novels The Last Nightingale and The Hidden Man and the true crime book A Checklist for Murder, handles this grim, bizarre story with empathy and restraint, covering all the important details, but focusing not on the gore – of which there is plenty – but on the psychological terror endured by the child Sanford Clark. The book reads like a novel, suspenseful and chilling, and the story wraps its fingers around your throat and refuses to let go.
Sanford's story, as horrific as it is, could easily have had a tragic ending, but it becomes instead a story of courage and redemption. The Road Out of Hell is a story of hope, and a book no fan of true crime should miss.
Purchase The Road Out of Hell: Sanford Clark and the True Story of the Wineville Murders by Anthony Flacco with Jerry Clark.
Posted
on Sunday, April 11, 2010 at 06:39PM
by

Dark Scribe Magazine
in Non-Fiction Reviews
| Comments Off
|

Email
|

Print
Scribner / October 2009
Reviewed by: Martel Sardina
For ten years, Loren Rhoads took readers of Morbid Curiosity magazine on a journey exploring true tales of the "unsavory, unwise, unorthodox and unusual." Had I known of the magazine's existence when it was being published, I surely would've been a fan. I learned of the magazine after its run, while discussing a story idea with a collegue at the World Horror Convention in Salt Lake City. My collegue's advice was, "Get in touch with Loren Rhoads and see if she still has a copy of the essay about the guy who used to work for the Coast Guard."
The essay in question, "The Jumper and The Crabs" by Kalifer Deil, is about a young Coast Guard recruit's first look at death when charged with retrieving a "floater" from the bay near Sausalito, CA. Imagine for a moment, not only what the experience of seeing a dead body for the first time would be like, but also having to touch the body in an attempt to find clues that might identify the deceased. As the chef's assistant, it wasn't exactly the type of assignment he was expecting. But it was hardly the strangest thing that happened to him that day. In the process of retrieving the body, Deil and his boss, Van, also caught a bucket full of crabs. And as Deil soon learned, when someone asks "What's cooking?" volunteering information about where dinner came from isn't strictly necessary.
I was pleased to see that Diel's story made the cut when Rhoads had to decide which of the over three hundred essays she originally published would be included in this anthology.
The anthology begins with a brief history of how Rhoads came to publish the magazine in the first place. Her choices are subcategorized in six sections: Childhood's End: Growing Up Morbid, Far From Home: Morbid Curiosity on the Road, Gainful Employment: The Morbid Things People Do For Money, Curious Behavior: The Morbid Catchall Category, Medical Adventures: Morbid Medicine, and Beyond Death: Exploring Behind the Curtain. The essays range in tone from humorous to melancoly to frightening.
In the section Far From Home, Brian Thomas describes his experience of visiting Auschwitz. At one point in the tour, the guide showed Thomas a room containing four brick-walled booths in various states of construction. The one closest to him was a single layer of bricks forming a square outline on the floor. The second was knee high. The third was shoulder high. The final booth reached from floor to ceiling and had an 18 x 24-inch door at the bottom. These booths were some of the gas chambers used by the Nazis to exterminate the Jews. The guide invited those on the tour to step inside the chambers if they wished. A few stood in the knee high booth but none dared to try the others. Thomas lagged behind as the rest of the group proceded on the tour and decided to give the fully enclosed booth a try. While one can argue whether or not what happened to him once inside was the by product of his imagination or a supernatural encounter, Thomas renders the experience with vivid details. At times, he gives readers the sounds and smells bringing life to his tale only to show what the other side might have been like when he is deprived of certain sensory data while inside the chamber. By the end of the tour, Thomas is forever changed and readers should be as well.
In the Medical Adventures section, T.M. Gray recounts her experience as a victim of "Anesthesia Awareness." This phenomena is a closely guarded secret in the medical community. No one wants to admit that there are times when anesthesia during surgery doesn't work as it should. In Gray's case, she was awake, aware, and in pain during the procedure being performed but was unable to move or communicate with the doctors to let them know that the anesthesia didn't work. After the procedure was over and she regained her ability to communicate, she told the doctors of her experience. The doctors tried to convince her that either she was dreaming or she was crazy. Not only did she have to recover from the problem that she initially sought treatment for but also had to battle to get care for the post-traumatic stress that occurred as a result of being awake during the surgery.
Rhoads ends with her own essay, "The Mortician's Gift," and leaves readers to ponder her theory about how experiencing a little "real" horror can change your perspective on life and hopefully make you appreciate what you have.
Morbid Curiosity Cures The Blues is a must read for those who want a glimpse into the dark side of people's lives. With forty essays to choose from, there is something to suit everyone's tastes. From the cradle to the grave and beyond, these stories tantilize and terrify.
Purchase Morbid Curiosity Cures The Blues, edited by Loren Rhoads.
Posted
on Thursday, November 26, 2009 at 10:02AM
by

Dark Scribe Magazine
in Non-Fiction Reviews
| Comments Off
|

Email
|

Print
Woodland Press / August 2009
Reviewed by: Rich Ristow
Books on writing generally fall into two categories: inspirational or practical. Unfortunately, a lot of what's available falls into the "inspirational" camp – short on real advice, but heavy on the "Yes, You can do it!" fuzzy-wuzzies. They have the feel and tenor of self-help books like: Yes, You Can Thwart Crippling Depression! or How To Come Out of a Shame Spiral Without A Case of the Dizzies! or It Doesn't Matter What You Do, Just Do It With Exclamation Points!
Sarcasm aside, some people need inspiration to write. Besides, it's not my aim to demean all self-help writers. The more well-written of those guides do serve a purpose. Obviously, book sales speak volumes, and there is a dedicated market for that genre. When it comes to writing, however, it strikes this reviewer as sad that people would dole out money for flaccid, vapid inspiration. Don't these people have teachers, relatives, friends, or loved ones? Not even the blind love of a dog, or the skeptical affection of a cat? Self-help books, at their worst, most poorly written, come off as a cynical attempt to profit off the emotionally needy. Aspiring writers need the hard truth: publishing is a cold place, one where a prospective editor probably doesn't give a rat's ass about your feelings. That prospective editor likely has a hundred other crappy things to read in their slush pile. So, Chicken Soup for the Writer's Soul may make one feel all squishy inside, but it's not going to give practical guidance in how to write better stories.
Sure, I've painted a bit of an extreme here, but I've discovered how valuable real how-to books are. Michael Knost's Writers Workshop of Horror is one of those real how-to books – just like Gerald Stern's Making Shapely Fiction or David Madden's Revising Fiction. While those two focus on fiction in general, Knost's book offers what the title suggests: a specific discussion of how to write horror. Knost has amassed an impressive cast of contributors to do just that.
Writers Workshop of Horror functions as a platform for proven horror writers with lengthy bibliographies. Each, in their own way, tackles a certain compositional issue, quite often through the lens of their own work and creative process. J.F. Gonzalez, for example, relates how, on a recent collaboration, he was charged with writing the end of a novella. From there, he moves into a discussion about how many horror writers create the end of their story and work backwards, figuring how their characters may have come to their tragic ends. Gary Braunbeck sifts through issues of emotion, relating the act of writing to the craft of acting. One could go on, naming contributors like Clive Barker, Joe R. Lansdale, Michael Arnzen, Ramsey Campbell, and many more. One could try and rate each individual contribution, but for a reviewer that would be inherently foolish.

Educational jargon has a term: learning style. Everybody has one, and it's unique to their personality, upbringing, and worldview. People learn differently by different methods, so one's way of acquiring knowledge and understanding may not work for others. In short, Rick Hautala's, F. Paul Wilson's, or anybody's practical advice will speak to some people more than others. This is natural and to be expected. However, there is something in the Writers Workshop of Horror for everybody.
Will this book make you a better writer? Absolutely not. Brian Keene, both in Writers Workshop of Horror, and across the Internet, has long maintained that the only thing that makes writers better is...wait for it...writing. It comes down to something he has described as, to paraphrase: "Ass in chair, fingers on keys." And he's correct. A writer can have all the greatest tools and blueprints handed to him and still turn out bad fiction. Improving one's writing comes with experience; the old adage is: the more you put words onto paper or a computer screen, the better you get. Sure, there are other factors involved, like reader response and constructive criticism. Experience just works that way. However, when your ass is in the chair, and your fingers are on the keys, it doesn't hurt to have few good manuals and resources a reach away. Writers Workshop of Horror is destined to be one of those invaluable resources.
Purchase Writers Workshop of Horror, edited by Michael Knost.
Posted
on Wednesday, September 9, 2009 at 06:44PM
by

Dark Scribe Magazine
in Non-Fiction Reviews
| Comments Off
|

Email
|

Print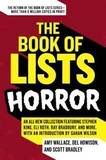 Harper / September 2008
Reviewed by: Vince A. Liaguno
Every once in awhile, horror shows us its fun side. In The Book of Lists: Horror, a wonderful new compendium that will leave genre enthusiasts glassy eyed and drooling into the wee hours of the night, editors Wallace, Howison, and Bradley ably pull together the vast elements of this classic genre. Straddling a fine line between trivia and contributor opinion, the collection offers up a plethora of lists – spanning movies, television, literature, music, even comic books and video games – compiled by genre royalty (Stephen King, Ray Bradbury, and Robert Block), respected genre editors and critics (Fangoria's Anthony Timpone, Tim Lucas, and Leisure's Don D'Auria), and the genre's next generation (Eli Roth, Hatchet director Adam Green, and Neil Marshall).
No surprise that horror's medium du jour – film – kicks off the collection and receives the largest page count. Movie fanatics will be delighted by 217 overstuffed pages that include horror icons and genre friends (Joey Ramone, Cerina Vincent) listing their favorite scary movies, academic discussions and thoughtful dissections (Professor Leo Braudy's "Eleven Favorite Moments of Horror vs. Terror in Film", Alan Beatt's "Five Common Tactical Errors in Horror Films"), and interactive fun ("Match the Horror Film with Its Tagline", Sarah Langan's "Top Ten Stupidest Horror Movie Decisions Quiz"). There's a nice balance between the serious and the silly with cerebral fare like Richard Stanley's critical examination of Italian horror movies and F.X. Feeney's engaging look at horror films featuring children being balanced by decidedly lighthearted fare like Edward Lee's "Ten Best Horror Movies with Gratuitous Nudity", Green's suggestion of ten actresses who should have gotten naked onscreen but didn't (Kathy Bates or Dakota Fanning(!) anyone?), and Vince Churchill's is-it-or-isn't-it politically correct look at racial survival rates in horror movies tellingly titled "Top Ten List of Films in Which, Wow, the Black Guy Lived!". Standout here is Timpone's look back at "Ten Films I Wish I Never Put on the Cover of Fangoria," a playful lament that includes King's Maximum Overdrive, Gus Van Sant's Psycho remake, and the Jamie Lee Curtis sci-fi/horror hybrid Virus (I forgive you for including the latter, Tony.) Notable mentions include: Victor Salva's "Ten Things We Have Learned from Horror Movies" (Always assume the calls are coming from inside the house – wherever you are.), "The Original Titles of Fifteen Horror Films", and Tim Sullivan's "Thirteen Favorite 'Splatstick' Moments" (Hey, anyone smart enough to give Motel Hell its due props gets an honorable mention!).
Dark genre fiction receives some respectable coverage in the book and bibliophiles will delight at appearances by Bentley Little, Jack Ketchum, Ramsey Campbell, Sarah Langan, Edward Lee, Gary Braunbeck, Sarah Pinborough, Poppy Z. Brite, and Michael Marshall Smith. Topics range from the factual ("The Fifty-Six Bestselling Horror Books Since 1900" and "The Original Titles of Twenty Horror Novels") to pop culture trivia ("Revealed! The Pseudonyms of Seventeen Horror Writers") to genuinely useful academic reference guides (Thomas Ligotti's "Ten Classics of Horror Poetry"). The standout of this section is UK dark scribe Pinborough who offers up a brilliant cautionary travelogue of sorts, evaluating famous fictional settings as possible vacation destinations. With tongue planted firmly in cheek, she weighs the pros and cons of staying at the Overlook Hotel, the Bates Motel, and Hill House, in the idyllic towns of Castle Rock and Derry, and even in big cities like London and Paris. Other highlights include Little's "Ten Horror One-Hit Wonders That Everyone Should Read," Wallace's and Bradley's list of "Nine Horror Writers Who Have Written Children's or Young Adult Books," and D'Auria's "Ten Books That Changed the Horror Genre."
Music and miscellany split the last 100 pages of The Book of Lists: Horror, with fascinating looks at a horror hodgepodge that includes horror movie soundtracks, opera, comic books, board and video games, and even mixology that will gratify audiophiles, gamers, and even those who enjoy the occasional spirit. Noteworthy contributions in these last three chapters include: David T. Wilbanks' "Ten Favorite Dark Works of Classical Music"; frequent Argento actress Coralina Cataldi-Tassoni's "Ten Favorite Tragically Romantic Heroine Deaths in Opera"; S.P. Somtow's "Top Ten Gruesome Operatic Deaths"; novelist Scott Heim's "Ten Creepiest Made-For-TV Movies (or TV Series Episodes)"; Mitch Brian's "Nine Amazing Horror Board Games"; Armand Constantine's "Five Scariest Video Games"; Bradley's and John Skipp's compilation of "Ten Horror Cocktails (And How to Make Them)"; and twelve-year old Zoe Brian's endearing list of "Top Ten Creepy Movies for a Seventh-Grade Slumber Party". Accolades here are reserved for Michael A. Arnzen, whose "Top Five Horror Colleges" is by far the most ingenious contribution in the book and a useful guide to where some of the most important horror-related literary archives (Lovecraft, King) are located and where students of the genre can find a tailor-made experience in horror higher learning.
The Book of Lists: Horror is a fun-filled book that's jam-packed with enough trivia, insight, and commentary to enthrall, engross, and engage even the most information-overloaded genre buff. It's the trade paperback version of a coffee-table book without the pictures that you're likely to revisit time and time again. Editors Wallace, Howison, and Bradley earn deserved props for assembling and somehow organizing the blissful overabundance of eclectic information they present. An absolute "must read" for horror aficionados of all tastes, shapes, and sizes.
Purchase The Book of Lists: Horror, edited by Amy Wallace, Del Howison, and Scott Bradley.
Posted
on Sunday, October 12, 2008 at 05:51PM
by

Dark Scribe Magazine
in Non-Fiction Reviews
| Comments Off
|

Email
|

Print