By, Vince A. Liaguno
Ellen Datlow tells it like it is. There is nothing indirect about her – no ambiguity, no bush beating. Whether she's rankled over would-be editors who don't know the difference between line editing and copyediting or lamenting the quality of some of what gets published today, Datlow speaks with the self-assured confidence of someone who knows what their talking about. And it's a prerogative fittingly reserved for the preeminent American speculative fiction editor and anthologist.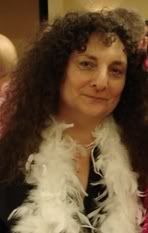 Even when discussing her latest project – an anthology of H.P. Lovecraft-inspired tales – the savvy editor won't spill on which story or two really stood out and grabbed her as a reader. "It's impolitic, for one thing," she says matter-of-factly, adding, "The stories that I've chosen for the book each have something unique about them – I hope – or I wouldn't have bought them." But even in her reticence to share, Datlow tellingly hints that a future answer to our question may be in the air: "Although it's likely I'll pick a couple for my Best Horror of the Year." Inquiring minds will just have to wait.
To say that Datlow is widely read is an understatement, and that intimate acquaintance with the many genre varieties falling under the speculative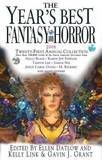 fiction umbrella gives her a higher level of expertise on the subject of fantastic literature than perhaps almost anyone. She has amassed a body of work so vast that it's nearly impossible to list her entire bibliography in one sitting. Even her own website can't keep up. She has edited fifteen stand-alone anthologies, edited or co-edited seven anthology series, including a series of nine fairy tale anthologies and twenty editions of Year's Best Fantasy and Horror from 1988 to 2008 (with co-editor Terri Windling through 2003, followed by the team of Gavin Grant and Kelly Link until the series ended). Her countless introductions and summations to her works are widely-regarded, often serving as annual reading lists for genre fans and academics
Her editing work has been recognized with two Bram Stoker Awards, nine World Fantasy Awards, four Locus Awards for Best Editor, two International Horror Guild Awards for Best Anthology, and the inaugural Shirley Jackson Award for Best Anthology. Datlow also won the Hugo Award for Best Professional Editor in 2002 and 2005, and, more recently, for Best Short Form Editor in 2009.
Datlow was born on New Year's Eve, 1949, in New York, a city she returned to in 1973 after four years away at college in Albany and traveling abroad. She shares an apartment in the West Villlage with her cats – Dinah, a sixteen-year-old Calico, and Bella, a four-year-old Tabby – and (quite literally) thousands of books whose numbers now spill over into off-site storage lockers. And did we mention her peculiar penchant for doll heads? Lots of doll heads.
She always knew that she wanted to work with books and says that she knew the best way to do that was to work in a bookstore or to somehow get into publishing. She eventually started looking to get into editing – with no real idea of what editing was, she claims – and landed her first industry job as a sales assistant with Little, Brown and Company's New York office. In the fall of 1979, she landed a gig as Associate Fiction Editor with Omni magazine. Two years later, she was promoted to Fiction Editor with the magazine, then its Internet-based Omni Online, where she remained through 1998, also editing ten Omni-associated anthologies during her tenure. The rest of her continuing story is better chronicled in bibliographical lists and biographical compendiums.

Meeting Datlow, one might be thrown by the prevalent aura of bohemianism, but don't let her salt of the earth appearance fool you: She knows how to navigate around the modern-day corporate publishing world. That she's done so successfully for just over a quarter of a century now speaks to her endurance and savvy at keeping ahead of changing trends and market curves.
Dark Scribe Magazine recently caught up with speculative fiction's busiest editor to discuss Lovecraft Unbound (out next month from Dark Horse Comics):
Dark Scribe Magazine: Tell us a little about Lovecraft Unbound. How did the project come about?
Ellen Datlow: I was in the middle of editing my Poe anthology (in honor of Edgar Allan Poe's Bicentennial) and I started thinking about Lovecraftian stories written by others and how they're usually unsatisfying pastiches. All of a sudden, the title came to me: Lovecraft Unbound, and from that came the idea of broadening the sub-genre of Lovecraftian fiction and acquiring a few interesting reprints, and commissioning new stories inspired by Lovecraft, but not overtly using H.P. Lovecraft's world or language.
Dark Scribe: How were the contributors selected?
Ellen Datlow: I approached writers I know have an interest in Lovecraft because they're written provocative, non-pastiche stories or novels previously. Writers like Elizabeth Bear, Marc Laidlaw, Michael Shea, William Browning Spencer, Laird Barron, and Nick Mamatas. And some of those writers recommended others who might be interested.
Dark Scribe: What makes Lovecraft such a compelling subject over forty years after his death? Why do you think the Lovecraftian influence remains such a strong force in genre literature?
Ellen Datlow: The world and mythos was created out of a dread of the unknown and that dread conveyed – and continues to convey – itself to the reader, despite the fact that his language is often over the top. And there are riches still to be mined from that mythos — for every fifty works derivative of Lovecraft, there are a few that sing and sparkle and are fresh.
Dark Scribe: What were the unique challenges in putting together this particular anthology?
Ellen Datlow: Communicating what I was looking for — the essence rather than the trappings of Lovecraft.
Dark Scribe: For newer genre readers unacquainted with Lovecraft's work, where would you suggest
they start?
Ellen Datlow: They could invest in the Library of America hardcover collection of Lovecraft edited by Peter Straub. It's more than 800 pages for about $23-$35 depending where you look. Or pick up any of the many collections on ABE in paperback for a few dollars. The first thing I ever read was the short novel The Case of Charles Dexter Ward. But I still own the old Ballantine and Lancer mass market copies of The Lurking Fear and Other Stories, The Tomb and Other Tales, The Lurker at the Threshold, The Watcher out of Time, and The Colour out of Space.
Dark Scribe: Now that you've taken on Lovecraft and Edgar Allan Poe (in this year's Poe: 19 New Tales Inspired by Edgar Allan Poe), are there any other genre luminaries you'd be interested in fashioning a themed anthology around?
Ellen Datlow: Not really. Those are the two iconic names in my mind.
Dark Scribe: You've also collaborated with Terri Windling on a series of middle grade anthologies of fairy tale re-tellings, the latest being Troll's Eye View. How did these books come about and where do you see the series going next?
Ellen Datlow: Earlier in our collaboration, we co-edited six volumes of adult retellings of fairy tales starting in 1993. We thought six books were enough in that series and the subgenre was being supersaturated.
But we'd never edited children's books (we had already started the young adult, crossover to adult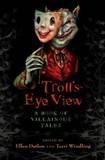 mythic series (The Green Man, The Faery Reel, The Coyote Road, and forthcoming, The Beastly Bride) and, if I remember correctly, we were approached by a children's book editor at Simon & Schuster. We co-edited A Wolf at the Door and were signed up for Swan Sister when our editor left. It turned out that the editor to whom we were assigned was more interested in realistic fiction than fantasy fiction so we were a bad fit. Terri and I came up with a few other ideas for children's anthologies but Simon & Schuster wasn't interested. Instead, the editor of our YA titles at Viking bought our fairy tale villain anthology even though it's a middle grade book. We'd like to co-edit some more children's anthologies and have a few ideas knocking around.
Dark Scribe: Are there any differences in how you put together an anthology for adults versus young readers? What are the unique aspects of editing a collection for the YA market?
Ellen Datlow:There are three different age readers we edit for: Adult, young adult (which can mean anything from 16 to early 20's) and children-middle grade which covers 8-12 year olds.
The difference between YA and adult is that the characters must primarily be young, because it's felt that young readers don't want to read about middle-aged or old people. I don't know if this is actually so, but that's the received wisdom. Other than that, the stories are generally less dense than an adult story and the sex and/or violence less graphic.
For middle grade, we look for stories that are shorter (3,500 words or under) and more accessible. But we often find that adults who are fans of ours read all our anthologies, no matter what age group they're aimed at. Which, of course, is gratifying.
Dark Scribe: You moderated a panel on editing anthologies that I had the honor of participating on at the HWA's Stoker Weekend this past June. One of the more
interesting points was made by fellow editor Kathryn Cramer (of the Year's Best Science Fiction and Year's Best Fantasy series) in response to an audience member's question about reading slush. While you maintained that you read slush for your "Year's Best" anthologies, Cramer contended that – by virtue of having been published – the material you are reading is already pre-vetted to a great extent and, thereby, not true slush. Do you disagree with that and why? Is there no difference between reading submissions generated by an open call and previously published material?
Ellen Datlow: Kathryn is not reading horror so she has no idea what is out there. There are more lower-end horror magazines and 'zines [in horror] than there are in both science fiction and fantasy combined. Much of what I read is obviously not vetted. If it had been, it wouldn't have been published. What does get published in some of these magazines or websites has also not been edited. Some so-called editors out there don't even know what editing means.
An aside: I read a piece [by an editor] on a website that ostensibly explained how he "edits" yet what the person was describing was not editing at all. It was copyediting: fixing punctuation and spelling. A whole different animal. My annoyance at this ignorance caused me to rant on my blog about the difference between line editing and copyediting. In turn, I was asked to adapt that rant into an article for the SFWA handbook.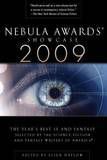 Sorry, back to the subject — in an ideal world the stories I read in magazines have indeed been vetted. But of course I never read unpublished work for my Best of the Year. Neither does Kathryn. My point – if I remember correctly – was that I discover new writers all the time, and have been for going on twenty-three years now, because I try to read widely in and out of the horror field, looking for horror in all kinds of places, including magazines and webzines of every type and genre – including mainstream – that publish fiction. So over the years I've developed a gigantic pool of writers whose work I love. From those hundreds of writers, I will contact those I think would be able to write something wonderful for any given project.
Dark Scribe: What can you share with DSM readers about any projects you're working on now?
Ellen Datlow: I'm currently finishing up the giant reprint anthology of cat stories in all genres, Tails of Wonder and Imagination for Night Shade Books. I'm working on a second volume of Best Horror of the Year, also for Night Shade. Terri and I are currently working on a dark YA anthology. But we've already bought some serendipitous submissions and have no more room for anything but by the writers who have already committed to it.
I'm very much hoping to sell a new vampirism anthology and Terri and I are trying to sell an adult fantasy anthology. But until/unless they're sold, there's no point talking about them. And no, please don't anyone send me vampire stories (even if I sold the book, that's not what it's about). (laughs)
Dark Scribe: With 21 volumes of "Year's Best" collections and 39 various anthologies to your name, has there been a favorite? One or two that you take an extra bit of pride or professional satisfaction in?
Ellen Datlow: I have a few favorites: My two vampirism anthologies: Blood is Not Enough and A Whisper
of Blood, because they did exactly what I wanted them to do — broaden the idea of what vampirism is. They're back in print as a gorgeous, huge Barnes & Noble hardcover called A Whisper of Blood, and selling very well. I also love Twists of the Tale, my cat horror anthology (another book orphaned, but this time three times pre-publication). And The Dark, my ghost story anthology.
Ask me again tomorrow and I'll respond differently.
For more information on Ellen Datlow, visit her official website.
Posted
on Sunday, September 13, 2009 at 02:48PM
by

Dark Scribe Magazine
in Editors
|

Post a Comment