By, Robert Gray
Brian Keene's Castaways – revised and expanded from a 2004 short story of the same name – pays tribute to Richard Laymon and draws upon the themes and styles the late horror master used. Keene's latest release, Urban Gothic, does much the same, though the man to whom homage is paid this time out is horror author Edward Lee.
Keene is a prolific writer whose stock has experienced a steady ascent over the past few years and continues to rise with each new release. Although his zombie themed novels – most notably The Rising, City of the Dead, and Dead Sea – have earned particular notoriety, Keene has ably proven to be more than a one-trick pony.
Urban Gothic, released last month from Leisure Books, chronicles a group of friends whose car breaks down in a dangerous neighborhood within an inner city. Seeking shelter in a seemingly abandoned row house, the group soon realizes that its residents live in the cellar, remaining hidden during the day for good reason. These residents dislike intruders, and the friends quickly find themselves fighting for their very lives.
Dark Scribe Magazine recently chatted with Brian Keene to get the scoop on Urban Gothic, his strategy for avoiding thematic repetition, and what's next on the agenda for one of the busiest guys in horror.
Dark Scribe Magazine: Urban Gothic was released last month. What can you tell us about it?
Brian Keene: The premise is simple: take the standard genre trope of a
group of people encountering the murderous, inbred, cannibalistic, mutant hillbillies somewhere deep in the mountains, and transplant all of that to inner city Philadelphia. Basically, I wanted to play with stereotypes and perceptions: the black gang-bangers aren't gang-bangers. The white football hero isn't a hero. The airhead teen girls aren't airheads. And the mutant freaks don't live in the backwoods of West Virginia or out in the Arizona desert.
Dark Scribe Magazine: You've said that if Castaways was a tribute to Richard Laymon, then Urban Gothic is a tribute to Edward Lee. In what ways do those writers' styles inform each respective book, and how did they influence the finished manuscripts?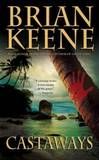 Brian Keene: I wanted to pay homage to several writers whose work I've enjoyed: authors who've inspired me over the years. Castaways was a tribute to Richard Laymon, in that I used some of the themes that have appeared repeatedly in his work, and changed my writing style a bit to make it sound more like his. I've done the same thing with Urban Gothic. Since I consider it a tribute to Edward Lee, I've used the themes and style that inform much of his work the illumination of human truths and a dump truck load of gore (laughs). With the next novel, I'll return to my own style. Sometime down the road, I'd like to pay tribute to Jack Ketchum, Joe Lansdale, F. Paul Wilson and Bentley Little, too.
Dark Scribe Magazine: Despite swearing off zombies for awhile, you recently penned three new zombie tales, including "The Wind Cries Mary" (from the forthcoming anthology The New Dead from Subterranean Press). What compels you towards writing zombie fiction in particular, and what made this return to zombie fiction personally worthwhile for you?
Brian Keene: Because the stories required a zombie. That's really what it comes down to. I stopped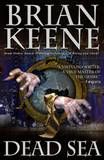 writing zombie stories because I had nothing new to say. I mean, let's be honest. If I wanted to, I could make a pretty decent living just writing zombie novel after zombie novel especially given their current popularity. But doing that doesn't appeal to me. There are other stories I'd rather tell. Other monsters and situations I'd rather examine.
Then I got three new ideas, all of which involved zombies. If the stories had called for satyrs or man-eating worms or an intelligent, malevolent darkness, I'd have used that instead.
Dark Scribe Magazine: You abandoned a novel entitled The Tunnel, since it tackles the same themes and situations explored in Castaways and Urban Gothic. As your career progresses, how do you make sure to venture in new directions, as opposed to recycling old ideas?
Brian Keene: Well, I guess you do exactly that: stop yourself when you realize it's occurring. That's what happened with The Tunnel. I was about 20,000 words into the first draft of the novel when it occurred to me that I really wasn't saying anything new with it. All I was doing was repeating some of the themes from Castaways and Urban Gothic.
Something else that works is venturing into new storytelling mediums. I've found that my recent experiences writing for comic books and video games have really recharged my creativity.
Dark Scribe Magazine: You recently announced you will write a regular column for Shroud Magazine called "Seminal Screams", which will focus on works of classic horror fiction. What can readers expect from this column, and how would you describe the importance of reading classic horror fiction for horror readers and writers?
Brian Keene: It's basically inspired by two things: Stephen King's Danse Macabre and Karl Edward Wagner's wonderful list of 100 horror/fantasy novels that everyone should read. Both sources were indispensable to me when I was younger. However, both are now a bit outdated. It's been at least 20-25 years since their publication? I thought perhaps it was time for an updated list, and since I consider myself well-read in the genre, and since I don't see anybody else volunteering to create a new source, I figured I'd better do it.
Plus, Shroud offered me money to do so, and that's always a wonderful motivator. (laughs)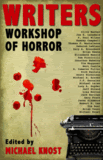 Dark Scribe Magazine: You also contributed an essay to Writers Workshop of Horror, pairing you with the likes of Clive Barker, Ramsey Campbell, and Gary Braunbeck. How did your involvement in that project materialize, and what do you feel is the greatest mistake that budding horror writers commit?
Brian Keene: I became involved because the editor, Michael Knost, asked if he could reprint one of the essays I wrote for my old World Domination 101 blog – a blog that was targeted at new writers.
My thoughts haven't changed. I still feel the biggest mistake aspiring professional writers make is giving their work away for free, or worse, paying to have their work published. These were mistakes long before I came along. They were mistakes when I was starting out. And they are still mistakes today, even in this era of "new publishing."
Dark Scribe Magazine: You also keep your website regularly updated through blogs, and interact with your readers. What role do you feel blogs – as well as regular interaction with readers – play in marketing fiction in the 21st century?
Brian Keene: The same role that print newsletters and answering fan mail with a letter of your own played in marketing back in the days before the Internet. It's a way to communicate with your audience. A way to stay connected and gauge how they are reacting to what you're doing. Nothing more, nothing less.
Dark Scribe Magazine: Director Paul Campion is currently helming film adaptations of both Dark Hollow and Terminal. How do you feel these two novels will translate into film, and where are these films currently in terms of development?
Brian Keene: I hope they'll both translate very well. Writer Paul Finch adapted Dark Hollow, and his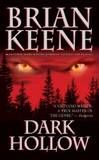 screenplay is wonderful - much better than I could have done, certainly.
Dark Hollow is set to begin shooting later this year, I believe, provided they get the green light. Terminal is, of course, still under option, as is Ghoul. Obviously, as the author, you hope each of them will eventually get made, but there's never really any way to be sure - at least not until filming has wrapped and a release date is set. For example, The Ties That Bind was put on DVD at the end of July. Knowing that, it's safe to say that fans will be able to see that movie adaptation of my work. (laughs)

Dark Scribe Magazine: What's next after Urban Gothic?
Brian Keene: J. F. Gonzalez and I are finishing up Clickers 3: Dagon Rising. That will be out next year from Delirium Books. Gak and I are working on a hybrid graphic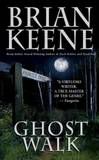 novel/novel totally unlike anything either of us has ever seen before – a true melding of art and writing and storytelling. It's tentatively called The Wanderer, and will be published by Necro Publications sometime next year.
My 2010 Leisure Books releases are Darkness on the Edge of Town, which is a post-apocalyptic/supernatural novel, and A Gathering of Crows, which features the return of Levi Stoltzfus, the fan-favorite Amish magus from Ghost Walk and various short stories.
You'll also see a number of up-coming comic book projects for various comic publishers.
For more about Brian Keene, visit his official author website.
Posted
on Monday, September 7, 2009 at 10:13AM
by

Dark Scribe Magazine
in Authors
|

Post a Comment