Winner: Congratulations to Tim Hatch of Colorado Springs, Colorado, who was chosen at random as our winning entry! Thank you to all who entered.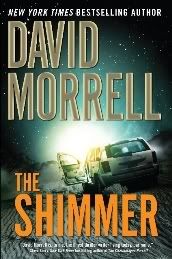 NYT bestselling thriller writerDavid Morrell heats up the summerwith his latest page-turner, The Shimmer!
When a high-speed chase goes terribly wrong, Santa Fe police officer Dan Page watches in horror as a car and gas tanker explode into flames. Torn with guilt that he may be responsible, Page returns home to discover that his wife, Tori, has disappeared.
Frantic, Page follows her trail to Rostov, a remote town in Texas famous for a massive astronomical observatory, a long-abandoned military base, and unexplained nighttime phenomena that drew onlookers from every corner of the globe. Many of these gawkers - Tori among them - are compelled to visit this tiny community to witness the mysterious Rostov Lights.
Without warning, a gunman begins firing on the lights, screaming 'Go back to hell where you came from,' the turns his rifle on the bystanders. A bloodbath ensues, and events quickly spiral out of control, setting the stage for even greater violence and death.
Page must solve the mystery of the Rostov Lights to save his wife. In the process, he learns that the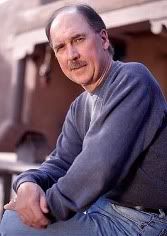 decaying military base may not be abandoned at all, and that the government may have known about the lights for decades. Could these phenomena be more dangerous than anyone could have possibly imagined?
Dark Scribe Magazine, in association with Horror World, will be giving away an autographed copy of David Morrell's The Shimmer! To enter, simply send an email to DarkScribePress(at)AOL(dot)com with your name and contact email. Please put "SHIMMER CONTEST" in the subject line of your email. One lucky entry will be chosen at random. Please note that only one entry per email address will be entered.
This contest has now ended.
Posted
on Wednesday, July 1, 2009 at 07:14AM
by

Dark Scribe Magazine
| Comments Off