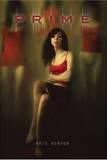 Apex Publications, LLC / July 2009
Reviewed by: Martel Sardina
Can Nate Kenyon write science fiction? Having read and enjoyed much of Kenyon's work, I'm not sure why I was skeptical. Maybe it's because as a writer, science fiction seems to be the hardest genre for me to crack. Building futuristic worlds that are believable is not an easy task. With Prime, Kenyon manages the transition from stories that have typically been labeled "horror" with ease.
William Bellow was the best bug hunter that New London had ever seen. As a natural net sensitive, Bellow was able to identify, contain and eliminate viruses quickly, putting his services in high demand. Six years ago, a job went horribly wrong, forcing Bellow into an early retirement. Now, a new virtual reality program that is capable of blurring the line between man and machine has been infected, leaving several people dead. New London brings Bellow back on board to stop the virus from spreading and causing more deaths.
Bellow doesn't trust his former employer completely. His memories of the incident that led to his retirement are fractured at best. When he starts investigating the latest murder, he meets Kara, a clone who knows more about him than she should. Why does she look so familiar? And how does she know so much about his past?
From this point on, Kenyon weaves a complex tale of deception. Bellow has friends who oppose what New London is trying to do. They live off the grid and want nothing to do with Transformation, the program that will link man and machine in ways previously unimagined. Are members of the underground resistance trying to sabotage New London's legacy? Or is the enemy hiding in plain sight in the corporate towers that dwarf the city?
As Bellow tries to crack the case, each turn leaves him with more questions. Are the answers are hidden somewhere in Bellow's past? Kenyon takes readers on a fast-paced thrill ride, blending the best of noir mystery and science fiction. After a brilliantly executed series of twists, Kenyon delivers an emotionally powerful ending. Fans of authors like Philip K. Dick should find Kenyon's foray into science fiction a worthy read.
Purchase Prime by Nate Kenyon.
Posted
on Tuesday, July 27, 2010 at 10:05AM
by

Dark Scribe Magazine
in Small Press Chills
| Comments Off

View Printer Friendly Version

Email Article to Friend