Winner: Congratulations to Courtney Hunt of Ashburn, Virginia, who was chosen at random as our winning entry! Thank you to all who entered.
In celebration of DSM's second anniversary, we've teamed up with the talented Alexandra Sokoloff to bring you this once-in-a-lifetime contest. Here's a rare opportunity to win not one, not two, but THREE autographed books by this gifted dark scribe. That's right: DSM is giving away signed hardcover copies of Sokoloff's entire catalog – The Harrowing, The Price, and The Unseen – to one very lucky reader!
About the books…
The Harrowing (St. Martin's Press, 2007), Sokoloff's debut ghost story, was nominated for both a Bram Stoker award (horror) and an Anthony award (mystery), for Best First Novel. The book is based on real experiences from her high school and college years. The psychological undercurrents of the story are drawn from her experience teaching emotionally disturbed and incarcerated teenagers in the Los Angeles County prison system.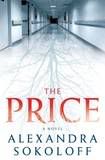 Her second novel of dark suspense, The Price (St. Martin's Press, 2008), explores troubling questions of what people will do for love, or personal survival, in the eerie setting of a labyrinthine Boston hospital.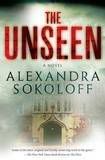 Her latest supernatural thriller, The Unseen (St. Martin's Press, 2009), centers on a team of psychology researchers who decide to replicate a long-buried poltergeist investigation, and is based on the real-life ESP experiments and poltergeist studies conducted in the Rhine parapsychology department at Duke University.
For more about Alexandra Sokoloff and her work, visit her official author website.
To enter, simply send an email to DarkScribePress(at)AOL(dot)com with 2ND ANNIVERSARY CONTEST in the subject line. One lucky entry will be chosen at random. Only one entry per email address will be accepted.
This contest has now ended.
Posted
on Monday, October 19, 2009 at 07:54AM
by

Dark Scribe Magazine
| Comments Off