By, Derek Clendening
As publishing trends have evolved, modern horror has become a mishmash of multiple genres and movements, and Wrath James White's work is as modern as anything a reader can ask for. An author who has collaborated with the likes of Edward Lee, J.F. Gonzalez, Monica O' Rourke, and Maurice Broaddus, his novels and collections have been published by Delirium Books, Bloodletting Press, Apex Books, and Two-Backed Books. He's now poised to reach a wider mass market audience with Leisure's release of Succulent Prey. Dark Scribe Magazine recently sat down with Wrath, who expanded on his eclectic style and what makes his work so modern.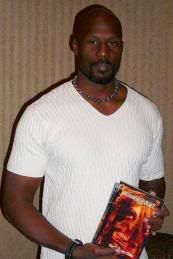 Writers set out early in their careers to put their unique stamp on an aspect of their chosen genre. When aspects of that work echo traits of more established writers in the field, comparisons seem inevitable. Wrath's work has been routinely compared to the best of Edward Lee, Jack Ketchum and Richard Laymon — in large part due to his unflinching descriptions of violence. When asked how he feels about these comparisons, he says, "I don't discourage those comparisons, but we all have different styles. My work doesn't have the humor of Ed Lee, but it is probably more violent and erotic than Laymon or Ketchum." He's quick to add, "I also tend to focus a bit more on sociological and philosophical issues than they do. Ketchum gets political at times, but he's more subtle than I am. I haven't quite mastered the subtleties. I tend to write with a sledgehammer."
Collaborating with one or more authors seems fairly commonplace in genre fiction, and Wrath has taken full advantage of numerous opportunities to team up with other authors. Authors who join literary forces often attempt to create a 'third author' in order to blend one another's unique styles and to keep the reader guessing over who wrote what. Wrath says he didn't use this approach, particularly on his collaboration with Lee on The Tetrologist. He explains, "I had read a lot of Lee's work by the time we did the collaboration, so I made a conscious decision to imitate his style a bit so that the transition from one author to the next wouldn't seem so jarring." When asked if anyone was able to figure out their secret from the end result, he says, "I've read a lot of collaborations where the writers make no attempt to blend their styles and the result is something that looks kind of pieced together. Lee and I both use the same proofreader and even he couldn't tell who wrote what. That's what I was trying to accomplish, a blending of two styles. That's my goal in all of my collaborations."
One aspect of Wrath's work that DSM wanted to explore is its eroticism. Horror and erotica have made compatible – albeit strange – bedfellows in the past given the success of Michael Garrett and Jeff Gelb's Hot Blood series from Kensington and Sephera Giron's Leisure novels. But Wrath's style of horrific eroticism is greatly removed from any established erotic horror formula, and he has a unique and often discomfiting take on the combination of the sensual and the scary. "I try to write the most horrific scenes as beautifully and sensually as possible," he says. "When I describe a stabbing or a cannibalism scene, I write it as if I'm describing intercourse or oral sex. I try to get the reader aroused by things that they never thought they would or should get aroused by." For many readers – and even more than a few authors – such an approach may seem utterly twisted. But to Wrath it seems like the most natural thing in the world. "If I can make you cringe, make you terrified, and even revolted – yet sexually aroused at the same time – I think that's pretty impressive. It's a hard trick to turn, but when you get it right, it's something beautiful."

Disease and madness have found a welcome home in horror since the 70's when Stephen King wrote The
Stand and The Shining. Succulent Prey premises itself on a fictitious disease that drives protagonist Joseph Miles to kill and consume his victim's flesh. DSM was eager to know whether Wrath set out to use hard science to explain the disease or if he relied more on the reader's suspension of disbelief. "I actually contacted the Mayo Institute and The Center for Disease Control," he explains, "I take my research seriously. I did a great deal of research on the brain and actually created a disease that affects those areas of the central nervous system that would explain the type of sexually-motivated violence perpetrated by serial killers." The disease certainly seemed credible enough to his publishers, who asked him if he had written about an actual malady.

Wrath is quick to point out that this killer virus is different than the conditions that have caused other literary horror figures – The Shining's Jack Torrance comes to mind – to kill. "This is a virus that affects the amygdala, causing a confusion of the sex drive and the rage impulse," he says. "Jack Torrance was just crazy. This isn't a mental disease like psychosis or schizophrenia." He adds, "This is more psychotropic rather than emotional. It actually chemically changes the central nervous system, literally hardwiring the antagonist to kill."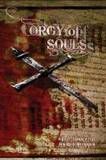 Horror publishing champ Leisure has consistently reprinted mass market versions of small and specialty press titles as part of its horror line. This seemed significant to DSM since Leisure has a very specific and unique focus for its novels — yet works from edgier small and specialty presses have found a fitting home with them. In past DSM interviews, authors have often expressed the opinion that a clear distinction between small press and mass market horror publishing exists. Succulent Prey was originally published by Bloodletting Press and was eventually picked up by Leisure's Senior Editor Don D'Auria. Surprisingly, when asked about the inevitable changes to the novel, Wrath says, "The Bloodletting Books release had recipes for the preparation of human flesh for consumption. That's the one thing that Don asked me to remove. Other than that, it's virtually unchanged."

On his transition experience from small press to mass market and how long it took for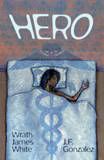 him to sell his book to Leisure, Wrath explains, "I'd heard all the stories about response times at Leisure so I was prepared for a two year wait and that's about how long it took. Don did a great job of keeping me informed and hopeful when I would see him at conventions." He adds that "after he [Don D'Auria] asked for a rewrite, I didn't hear anything for almost nine months and then he contacted me to tell me that he was putting the book on the schedule for 2008. I was ecstatic!"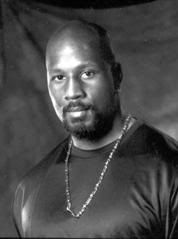 Not surprising to many, writing is far from Wrath's only passion. He is a professionally-trained fighter skilled in Muay Thai kickboxing, and he trains other Mixed Martial Arts fighters. This comes as little surprise from a man who says that he likens his stabbing scenes to the most heated of sexual relations. But Wrath's interests in the horror field stretch well beyond writing. With his convention brainchild known as KillerCon slated for Las Vegas next September, you can add "Convention Organizer" and "Promoter" to his list of professional credits. With a few major conventions already established, DSM was anxious to learn what inspired him to enter the convention fray. "I had been trying to talk someone into doing a convention in Vegas for years," he says, "but everyone was leery about Vegas because they thought all the attendees would wind up at the strip clubs or at crap tables instead of the panels. I was talking about it at NeCon when someone suggested I just throw one myself. Monica [O'Rourke] said she'd help and then about five or six others volunteered right on the spot." He adds, "When I arrived back in Vegas, I started looking into it and found out how easily it could be done. Vegas is convention central so all of the hotels have staff ready to basically do all the work for you."

Still, Wrath insists that KillerCon will not simply be a rehash of the conventions folks already attend and that his convention will reach more than the usual horror crowd. He emphasizes that "Horror needs to either expand or diversify or it will die. So, I put out a call to thriller writers and paranormal romance writers and combined it all into one convention. If it has murder in it, then it belongs at KillerCon."

Long envisioning KillerCon to be a hybrid between NeCon and the World Horror Convention, he adds that some dynamics have made that coupling a challenging task. "I really wanted the more intimate NeCon feel, but with the size of the hotel that would have been impossible." And for some, the difference between a fan convention and a professional convention is a vital factor in their decision whether or not to attend. Wrath says, "We certainly don't discourage fans, and we have been advertising on all sorts of fan sites to get them in, but I would expect the core of the con to be those with a professional interest in writing."

To say that hard work is essential in putting a convention together and pulling it off would be an understatement. Wrath says that the hardest part of organizing KillerCon has been in finding just the right guests and creating the most appealing panels for the attendees. "I was not going to stand up there and tell everyone that I know what they want or what they should want. I've been to that kind of convention in the past where the organizers just dictated to everyone what they thought the attendees should want and didn't listen to what they were saying they wanted."

On the process of selecting guests, Wrath says, "We posted on message boards and asked everyone who they wanted to see then we made a top ten list and started from the top. Obviously, I won't say what order they were in, but it's one of the best line-ups I've seen at a convention in a long time. He adds enthusiastically, "It's just going to be great time. I mean, hell…it's Vegas baby!"

The future certainly looks bright – and busy – for Wrath on all fronts. "I'm running the Vegas marathon in December. I'll probably be fighting again in January, the last fight of my career." He adds that his novel Population Zero has also been recently published by Cargo Cult Press. 2009 will see the release of his second Leisure book — a reissue of his Bloodletting Press novel Poisoning Eros combined with its sequel. And with Succulent Prey taking readers to more uncomfortable places than most horror authors dare to tread and Poisoning Eros promising more of the same, then dark fiction just got exponentially darker.
To learn more about Wrath James White, visit his author blog.
To learn more about KillerCon, visit the convention's official website.
Purchase Succulent Prey.
Posted
on Wednesday, December 24, 2008 at 02:07PM
by

Dark Scribe Magazine
in Authors
|

Post a Comment