By, Blu Gilliand
Seemingly out of nowhere, the husband-wife publishing duo of R.J. and Julia Sevin – better known to readers as Creeping Hemlock Press – made an immediate impact on the small press scene with their debut project, Corpse Blossoms. Since then, they've added to their catalog with high-quality books from genre heavyweights such as Tom Piccirilli, Tim Lebbon and Gary Braunbeck. Dark Scribe Magazine chatted with the Sevins about their success – how they achieved it, and how they plan to maintain it heading into 2009.
Dark Scribe Magazine: Tell us about the beginnings of Creeping Hemlock Press. What inspired you to start it up? How did you go about getting started?
R.J. Sevin: Creeping Hemlock Press has its origins in a non-paying e-zine called The Web of Horror. I launched it without really researching the industry – what writers expect, what they deserve, what it means to be paid in "exposure" – and when I announced it at the HWA, I was promptly schooled.
A year later, Julia and I were discussing starting a publishing venture of some kind. We had the capital, we just needed an idea. We toyed with doing a quarterly horror fiction magazine titled Corpse Blossoms. We liked the title, but weren't sure if we were ready to try our hand at a magazine. Then how 'bout an anthology? Why not?
DSM: How do the two of you divide the duties of the press?
Julia Sevin: I handle the business end — paperwork, taxes, stock and shipping, all that stuff, plus the typesetting and book layouts. We split the art angle about 50/50, tag-teaming original illustrations and graphic design. It's really important for us to capitalize on our abilities and keep as much as possible in-house to minimize costs.
Dark Scribe: Did you go to anyone, or look at any particular publisher, for guidance as you were starting up CHP?
R.J. Sevin: Nick Mamatas and Joe Nassise were our go-to guys back then. Bev Vincent helped out a great deal, as well. There was, and is, lots of trial-and-error/learn-as-you-go with this kind of venture. We're still learning.
Dark Scribe: Your first project, the anthology Corpse Blossoms, attracted a very impressive roster, particularly for a brand new press. How were you able to land authors like Ramsey Campbell, Bentley Little, Tom Piccirilli and Gary Braunbeck?
Julia Sevin: Money. We offered twice the pro rate seen for most horror anthologies at that time. Corpse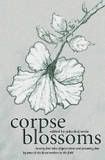 Blossoms was very expensive because of that, and might not ever earn out—what can I say, we're better artists than businesspeople — but we saw that huge flagship project as an investment in the press's name, which it has succeeded in being. People are still talking about this anthology, it's still selling, and the Creeping Hemlock name has certainly stuck.
Dark Scribe: What were some lessons learned on that first book that carried over to later projects?
Julia Sevin: Money! Watch it carefully. We don't have any formal financial training, so there have been a lot of issues we haven't accounted for. It's been a learning process. Fortunately, we've never seen this primarily as a huge moneymaking venture, but rather as a way to be really involved in the genre we love, using the talents we have, and maybe making some scratch while we're at it.
R.J. Sevin: Ack. She makes it sound like a "4theLuv" venture. It is, of course, because you have to dig this kind of stuff to get into it. Money is nice, though. I like it.
Dark Scribe: You've had some unusual obstacles along the way, courtesy of Mother Nature. Talk a little bit about how Louisiana's active hurricane seasons of the past few of years have impacted you and Creeping Hemlock.
R.J. Sevin: Instability. Since August of 2005, we really haven't settled down. We'd just moved into our first home – we'd been there a month, maybe two – when Katrina ran us out of town. Since then, it's been one place after another. I've lost count of how many beds we've slept in since late 2005. At times like that, it's hard to run your life, never mind a small business.
Dark Scribe: This is a difficult time for all businesses, much less small press publishers. What kinds of things are you doing to ensure a successful future? What kinds of things do you see that the small press community as a whole needs to be doing?
R.J. Sevin: Less beveled fonts, godawful covers, and shoddy production design? Something else entirely? Working at Wal-Mart, maybe. I hear they offer good benefits.
But seriously: the situation varies from press to press. Each has a different business plan/model, and there's no blanket solution to fix the small press, because it isn't a singular entity. It is many small entities, some far stronger and far more cunning than others, some failing where others succeed.
I'm not the first person to point out that the readership can only support so many fancy/pricey books per month. You could draw comparisons to the comic industry of the early '90s, only instead of one hundred and fifty thousand comic collectors/speculators buying multiple versions of the same $1.50 issue of X-Men, you have about seven hundred small press collectors trying to scoop up several $50+ limited edition books per month.
Lower prices would be nice. It can be done. Our newest release, Children of the New Disorder, is bound in genuine leather and only costs $35. Our original quotes (from one of the finest printing presses in the nation) were for faux leather. Certain that it would be cost-prohibitive, we asked how much it would cost to upgrade the entire run (450 copies) to genuine leather.
Seventy-five cents per book.
Does that increase merit tacking fifty or sixty bucks to the retail price?
Dark Scribe: What attracts you to an author or a story enough to say, "Let's publish this"?
Julia Sevin: Solid writing, first and foremost. You know, we edited Corpse Blossoms as complete novices. We see imperfections when we look back on our choices now. However, as inexperienced as we might have been as editors, we knew what we liked as readers. We were subconsciously responding to values in the submissions we read and summoning up themes to shape our selections. With indefinite intentions, we somehow ended up with 24 stories that are still great, compelling reads with one running thread: it doesn't matter what's around the corner, a ghost or a zombie or an apocalypse. All truly tragic horror comes at the hands of human beings via human motivations, apathy or desperation or pride or revenge or a dozen other hardwired hang-ups that can reach lethal heights in the right situations.
Dark Scribe: Who are some dream authors you'd like to work with, or dream projects you'd like to put together?
R.J. Sevin: Stephen King and Ray Bradbury. I'd love to do something with Lawrence Block, as well. Our dream project – the seeds of which actually pre-date the creation of Creeping Hemlock Press – came close to happening last year. And it's going to happen, if it ever becomes disentangled from Hollywood red tape. I won't say what it is, mostly because I can't, but if it ever comes to fruition, here's how we're describing it: The Horror Publishing Event of the Decade.
Dark Scribe: Tell us a little bit about your two new chapbooks, Flesh Is Fleeting...Art Is Forever by Gary Braunbeck and Thin Them Out by Kim Paffenroth and, well, you two.
R.J. Sevin: Needing a vacation, we decided to attend Zombie Fest in Monroeville, Pennsylvania. We're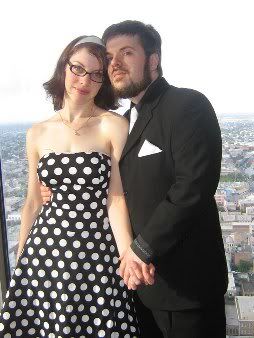 both huge admirers of Romero's films, and we'd never gone to a con before. It was time. Planning to simply attend, we decided to produce a chapbook to sell at the events. The definition of last-minute, this decision came just about two weeks before the con.
I dropped Kim Paffenroth and Gary A. Braunbeck a line, asking if they had anything on hand that would fit the theme of the con. A week or so later, Gary turned in the excellent Flesh is Fleeting… Art is Forever, but Kim had only a tantalizing 500 word piece. He and I were already discussing an eventual collaboration, so I pitched a round robin of sorts: I'd write a 500 word follow-up to his flash piece, and Julia would wrap it up with another 500 word piece. A short time later, we had nearly 10,000 words on our hands.
Thin Them Out was conceived, written, designed, and printed within two weeks. We designed Flesh is Fleeting during that time, as well. We got very little sleep, needless to say, and we're immensely proud of both books. They've been very well-received.
Dark Scribe: Any future projects you'd like to tease us with?
R.J. Sevin: Nothing we can talk about, aside from – at long last – the signed edition of Corpse Blossoms. We've commissioned new material for that edition — a new intro by an author who shall, for now, remain unnamed, as well as a few new stories, among them, an excellent piece from T.M. Wright.
For more information about Creeping Hemlock Press, visit the company's official website.
Posted
on Sunday, February 15, 2009 at 08:46AM
by

Dark Scribe Magazine
in Publishers
|

Post a Comment