By, Derek Clendening
Knowing an editor's needs is crucial to any writer's survival; understanding those needs even more so. Today, many novelists sell short fiction to make ends meet and must satisfy ever-changing market demands. Sure, this allows their faithful readers to consume additional frights – bite-sized scares if you will – in between novels. But genre magazines and anthologies can be considered a niche market, and even seasoned writers cannot read an editor's mind. Recently, Dark Scribe Magazine caught up with three of the savviest, most well-respected editors working in the dark genre field today to ask how the short fiction scene has changed, how they do business, and how they help to cultivate up and coming writers.
Our panel…
Since 1967, Mort Castle has published more than six hundred pieces, and more than ten books. He's a workshop mentor, a writing teacher and, if you need a drinking companion, you could do a lot worse. Currently the editor of Doorways, he will be offering his unique fashion of writing instruction at Borderlands Boot Camp this summer.
Peter Straub once referred to Ellen Datlow as America's horror anthology queen, and for good reason. After seventeen years as editor of Omni, Ellen's name has become synonymous with the horror anthology. She edits The Year's Best Fantasy and Horror, with Terri Windling (St. Martins), and has produced recent theme anthologies from Tor, including The Dark and Inferno. Forthcoming from this award-winning editor is a children's fairy tale anthology, also edited with Terri Windling, titled Troll's Eye View (Viking), and Poe: 19 New Tales of Suspense, Dark Fantasy and Horror inspired by Edgar Allan Poe (Solaris).
Nick Mamatas is a jack-of-all-trades: he's a writer, an editor, a writing teacher, and a purveyor of rapier wit. He is the editor of Clarkesworld Magazine, and the author of Stoker award nominated Move Underground. Forthcoming from Nick are You Might Sleep… and Haunted Legends (Tor), co-edited with Ellen Datlow.
Dark Scribe: How would you summarize the current state of the short horror fiction market? Do you see any differences between current magazine and anthology markets in terms of short horror fiction?
Mort Castle: There are probably more opportunities to publish short horror fiction than we've ever had - if you accept every java-rich/content dismal website and every attitude/100, grammar/14 Kinko's Xerox-o-zine as a publishing opportunity. But, horror short stories have been appearing in venues in which we wouldn't have found them 40 years ago: serious mainstream mass market magazines like The Atlantic's special fiction issue, The New Yorker, and major literary magazines like Tin House and Zeotrope/All Story. Mainstream magazines, too, are more open to horror than once was the case; plenty of stories we find in EQMM and Hitchcock's Mystery Magazine could easily be called horror. Then we have the old reliable Cemetery Dance, and the sometimes reliable and definitely old Weird Tales, and the new reliable Doorways.
The anthology field is what it has always been, except the cyber-thing has happened here, too, via POD, and a number of so called books offering royalty payments "payable upon proof of Jesus' return"; but Marty Greenburg and Co. continue to produce real anthologies, so do many of the older and newer specialty presses, etc.
Tell you this . . . as an editor for Doorways, I see plenty of stories that were obviously rejected by theme anthologies. Sure makes me eager to snap 'em right up, yes sir.
Ellen Datlow: We're in a golden age of short horror fiction. There's incredible stuff being published all over and the horror reader needs to be more aware of what's out there. The magazines and anthologies I read are often mix-genre, and many have horror in them. They're not just fantasy and they're not just horror. The horror reader who only reads Cemetery Dance or City Slab isn't going to know that there's good horror fiction in Fantasy and Science Fiction. And they've always had horror.
There have never been that many markets dedicated to horror stories, but many other existing markets have horror in them. The reader just has to be aware of what's out there.
Nick Mamatas: Like the rest of the publishing trade, it's slowly but surely moving online. The best-paying markets for horror are Clarkesworld (10 cents per word) and ChiZine (7 cents per word). Ultimately, the upper bound for audience is a function of circulation. If Weird Tales, for example, prints 5000 copies and sells 80% of them, and if each of those magazines gets passed around to two other people (on average), the largest potential audience for the stories (and ads) within is around 12, 000. The largest potential audience of an Internet publication is much larger, and we are now seeing consistent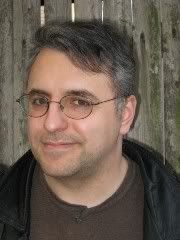 monetization of the Internet as well - ads finally work to a certain extent, as do "tip cups", using an electronic platform to sell print anthologies and branded merchandise, etc. To a certain extent, this is even true in the print world. Cemetery Dance magazine in many ways serves as a catalog with content for Cemetery Dance's book division.
The major obstacle is one of competence - anyone competent enough to create an amazing online horror fiction periodical is also competent enough to realize that such efforts would probably be better spent on some more popular kind of content, to increase return on investment. So the market is dominated by idealists (a good thing) and by the semi-competent (not so much).
Anthologies are different altogether. The trick there is to make sure the stories don't have an expiration date, at least if one wants a perennial backlist seller. Well, good luck with that!
Dark Scribe: What do you feel the horror short story offers a reader that the horror novel doesn't?
Mort Castle: Simple: Intensity. You can maintain intensity for the length of a short story.
It's the rare book that can do that. Oh, sometimes pace will give the feeling of intensity, but . . . . Well, motion is not weight, okay.
This is why King's Pet Semetary is a masterwork. He's got over a 100-page intensity stretch in that one book. Klein comes pretty close in The Ceremonies, with its mightily claustrophobic tension.
But I don't know that anyone can maintain intensity for 500 pages.
Ellen Datlow: You can read it in one sitting, and you can read it while you're on the bus or on the train. There's also a short, sharp shock, but I don't like that. I prefer my stories to have more of an aftertaste. A short story creates a whole world in a short space and a compressed fashion. A lot of novels could have been short stories or novellas. Sometimes the writers overindulge themselves.
Nick Mamatas: The horror short story actually offers horror. Back before the bean counters took over the book trade and mandated 90, 000-word novels for reasons having nothing at all to do with aesthetics, and everything to do with the costs of shipping and paper, novels could be horrific experiences as well. Now, the horror novel essentially doesn't exist. There are thriller novels with horrific episodes, crime novels with the same, adventure and SF novels, even with literary and romance novels with moments of horror. Novels are unwieldy and flabby--most would be perfectly wonderful at 40 or 50, 000 words, but have entire subplots and ridiculous asides that serve no purpose to the reading experience.
Horror is the kind of thing that really benefits from being consumed in a single sitting.
Dark Scribe: Many of the dark genre labels – horror, suspense, and thriller – are used interchangeably in today's market. Where do you think true boundaries exist that separate one from the other?
Mort Castle: I don't think there are boundaries, true or otherwise. Boundaries are determined by genre - and genre is determined not so much by a set of conventions but by a marketing department. "Hey, westerns aren't selling – so now, Ed Gorman is a writer of "Historical Fiction" - and horror isn't selling, so now we are talking "supernatural thriller of the non-epistolary transgenerative mode."
Or - the man wants a blue suit, so turn on the blue light.
Ellen Datlow : There are no true boundaries - it's all in degree and perception of the reader. Can you say that the suspense/mystery classics Red Dragon and The Silence of the Lambs are not horror? I certainly can't. I just read Chelsea Cain's serial killer novel Heartsick. It's a very horrific mystery/suspense novel that delves deep into the darkness of humanity. Isn't that what "horror" does? I don't see any point in worrying about the labels.
Nick Mamatas : Horror is a tonal element. You can have a horrific thriller, horrific SF, horrific realism, etc. In that way, it is much like romance, which can exist in any settings or alongside any plot. So, horror is qualitatively different than crime fiction, which is concerned with - surprise! - crime. Horror fiction is concerned with any number of plots or setting, but that pokes at the reader's subconscious in a way that causes fright, dread, or distress. Of course, one reader's fright is another reader's chuckle, so we may as well just stack the books anywhere and hope for the best.
Dark Scribe : Many anthologies are done by invite only, and magazines tend to have open submission calls. There are so many great writers out there - how do you choose which writers to work with?
Mort Castle : There are so many great writers out there - yeah, you nailed that. And the wonderfully great majority of 'em are first class human beings.
So that means no editor has to work with jerks. "Oh, you met me at a convention, spent 20 minutes ranting at me that you were the new hot blood cold stone killer in the horror community so us old guys had better get out of way, grwahhh-wahr, and then, after another few drinks you threw up on my shoes . . . ."
Don't bother to send me a story. If I am editing an anthology, you need not keep your cell phone on awaiting my invitation.
You choose writers by . . . A) Can you deliver the goods? B) Can you conduct yourself in a professional manner - meeting deadlines, accepting the editor's privilege of actually editing, etc.? C) Will you not be a major pain in the extreme lower neck?
Ellen Datlow : I choose from the wide range of people I've published in magazines. I've asked Joyce Carol Oates to write stories for me, because I've bought work of hers for Omni. I published a lot of mainstream writers at Omni, but Joyce is the only one I regularly ask for stories. But I have been in touch with enough writers, who I have worked with or want to work with, and I can pick and choose from them.
Nick Mamatas : A combination of factors - who will do the work (depending on the theme) well, and meet deadlines, and be a pleasure to work with. Those are the main ones. People spend a lot of time talking about the "big names", but really there are only a few people who qualify as "big names" who can sell books just by being on the cover. Most so-called "big names" are just well-regarded midlist writers, people who make about as much money writing as any recent college grad in some other field. However, they will, you guessed it, do the work, do it on time, and who won't flip out over editorial comments.
Posted
on Friday, July 4, 2008 at 08:15AM
by

Dark Scribe Magazine
|

Post a Comment