Recipient of the Bram Stoker Award for Superior Achievement in an Anthology!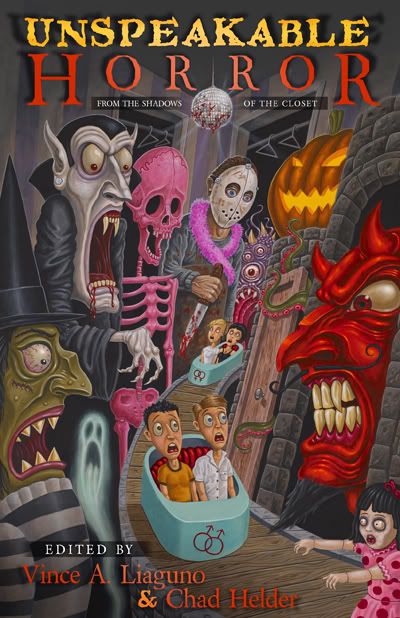 Featuring 'Monsters in the Closet' - original cover art by Michael "Pooch" Pucciarelli

From the ghosts of dead lovers and malevolent queer faeries to devious doppelgangers and twisted psychopaths, an eclectic lineup of award-winning writers from the horror and GLBT literary communities come together in this groundbreaking collection of queer horror stories. These tales will surprise with their universally resonant themes while exploring the deeper aspects of the closet experience - coming out, staying in, and being haunted by.

Join Lee Thomas, Sarah Langan, Jameson Currier, Rick R. Reed, Scott Nicholson, Kealan Patrick Burke and others as they throw open their literary closet doors with 23 chilling tales. Be prepared as these master dark scribes reveal what lurks in those shadowy corners at the back of our closets.
And the horrors found there promise to be unspeakable.
Posted
on Friday, August 29, 2008 at 08:49AM
by

Dark Scribe Magazine
| Comments Off